KNOW, GROW, & LEAD YOUR TEAM
- Simplify Business Development, By Putting People First -
Building Leaders, Boosting Businesses
Unlocking Growth through Expert Coaching and Development Services – We Are Your Partner in Professional Growth.
Science & Software solutions powered by The Predictive Index (PI) are at the heart of everything we do. PI Science & Software, Knowledge & Tools are expertly integrated into every level of the organization with personalized onboarding meetings and team workshops to ensure stakeholder accessibility and support milestone achievement.
At Meraki Consulting we personalize each coaching program to unlock excellence in leadership for our clients.
Our 1:1 Leadership Coaching enhances individual performance, decision-making, and professional growth, while our Mastermind Groups connect C-suite executives, fostering collaboration and learning from peers. 
In addition, our Board Development and Weekend Retreats promote strategic thinking and high-level collaboration. Elevate your leadership with Meraki Consulting's tailored coaching programs. Unleash your organization's full potential.
At some point in the evolution of a business we feel the pain of stagnation and know there are operational inefficiencies that need to be addressed. Quite often, we lose touch with our people and our customers and don't know how to reconnect authentically in a world concerned with transactions and bottom lines. 
Our consulting services bring specialized knowledge in identifying blind spots, developing effective strategies, streamlining operations, and building dream teams –
empowering you to make informed decisions and achieve sustainable growth!
Whether you are looking for ways to optimize your existing talent, seeking answers on how to hire the perfect candidate, or starting your own personal growth journey – it all starts with a simple behavioral assessment grounded in the Science of Predictive Index. We work with you to develop a plan that aligns your business needs and strategies with your team's unique work styles in less time than it takes to grab a cup of coffee.
Hiring Solutions of All Sizes
Our onboarding expertise combined with PI Hire enables you to make informed decisions and streamline your hiring process. Gone are the days of guesswork and the pain of trying to figure it out on your own. We help you:
Easily create comprehensive job descriptions
Pinpoint the ideal candidate for your organization
Equip your HR Team with candidate-specific interview guides
Streamline employee onboarding
And more!
By utilizing the behavior and cognitive assessments, you can set clear behavioral targets and accurately identify candidate abilities for specific roles. Establishing a foundation for success and ensuring everyone is aligned with your company's vision and values is a win for everyone.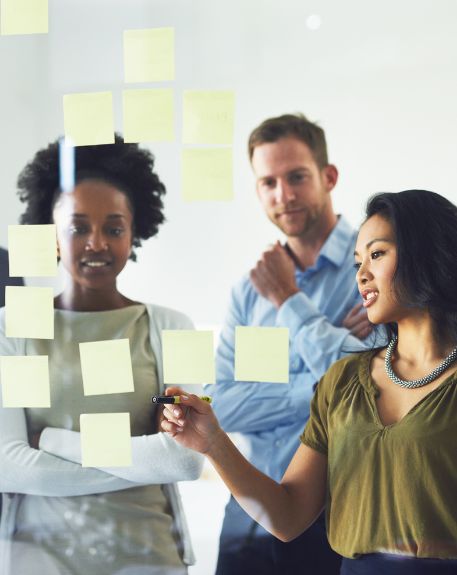 Lead Your Team, Manage Your Tasks
Address Gaps With Strategic Action Plans
Navigating the complexities involved in leading your team intentionally requires a strategy to support the people who manage the day-to-day. Through our coaching and consulting channels, we help businesses like yours establish a strategy that fits your evolving needs. Because we all know that one size fits no one! Our strategy sessions will align your people with your objectives, provide development charts to support individual growth and guide the design of your action plan. 
What Can Meraki Do For Your Organization?
At Meraki Consulting we work tirelessly to deliver cutting-edge resources to our clients. Years of research, along with heart and soul, go into every service provided. We vet the best vendors to deliver valid and reliable assessments. We build relationships with world-renowned thought leaders, coaches, and trainers to provide our clients with the knowledge and skills that profoundly enhance their ability to lead their people through the ever-changing world of work. Every experience is thoughtfully designed to empower and equip our clients.
Your success is our priority.