Guiding Leaders to Greatness
Executive Coaching Designed To Push Boundaries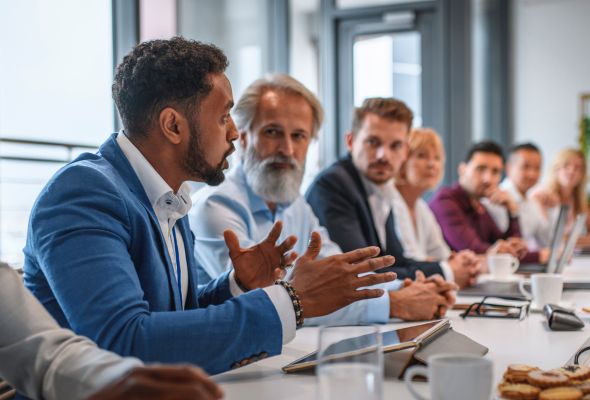 Leaders, Movers, & Shakers
Mastermind Groups, 1:1 Leadership Coaching, Board Development and Weekend Retreats
An Investment in Your Professional Growth
Meraki Consulting's 1:1 Leadership Coaching service is a transformative experience designed to empower leaders at every level. Our seasoned coaches work closely with you to identify your unique strengths, address development areas, and enhance your leadership skills. Through personalized coaching sessions, you'll gain invaluable insights into your leadership style, improve decision-making, refine communication skills, and cultivate a deep sense of self-awareness. The result? Enhanced confidence, greater adaptability, and the ability to lead with purpose and vision. With Meraki's guidance, you'll not only meet your immediate leadership challenges but also set a course for sustained success, making you a more effective and inspiring leader in today's dynamic business landscape.
Optimize the governance and effectiveness of your organization's board of directors. Our seasoned consultants bring a wealth of expertise to help you cultivate a high-performing board. We assist in defining board roles, responsibilities, and structures, and ensuring alignment with your organization's strategic goals. Through customized training, board evaluations, and best practice recommendations, we foster a culture of collaboration and innovation among board members. The result? Enhanced decision-making, increased accountability, and a more agile and responsive board. With Meraki's guidance, your board will become a strategic asset, driving your organization's success and ensuring it remains adaptable in an ever-changing business environment.
Get Real Results From Your Peer Group!
Join a dynamic platform that fosters collaboration, learning, and growth among professionals seeking to achieve their full potential. Our expert facilitators curate diverse groups of individuals from various industries, creating a space for insightful discussions, brainstorming, and mutual support. Participants benefit from the collective wisdom and experiences of their peers, gaining fresh perspectives, innovative solutions, and a broader network. Through these engaging sessions, individuals sharpen their leadership skills, tackle challenges with confidence, and gain the inspiration needed to excel in their careers and personal lives. With Meraki's Mastermind Groups, you'll tap into a powerful resource for personal and professional development, ensuring your journey is marked by continuous growth and success.
Think you don't have the money for a coach?
Seize the Moment, Unlock Your Potential Today